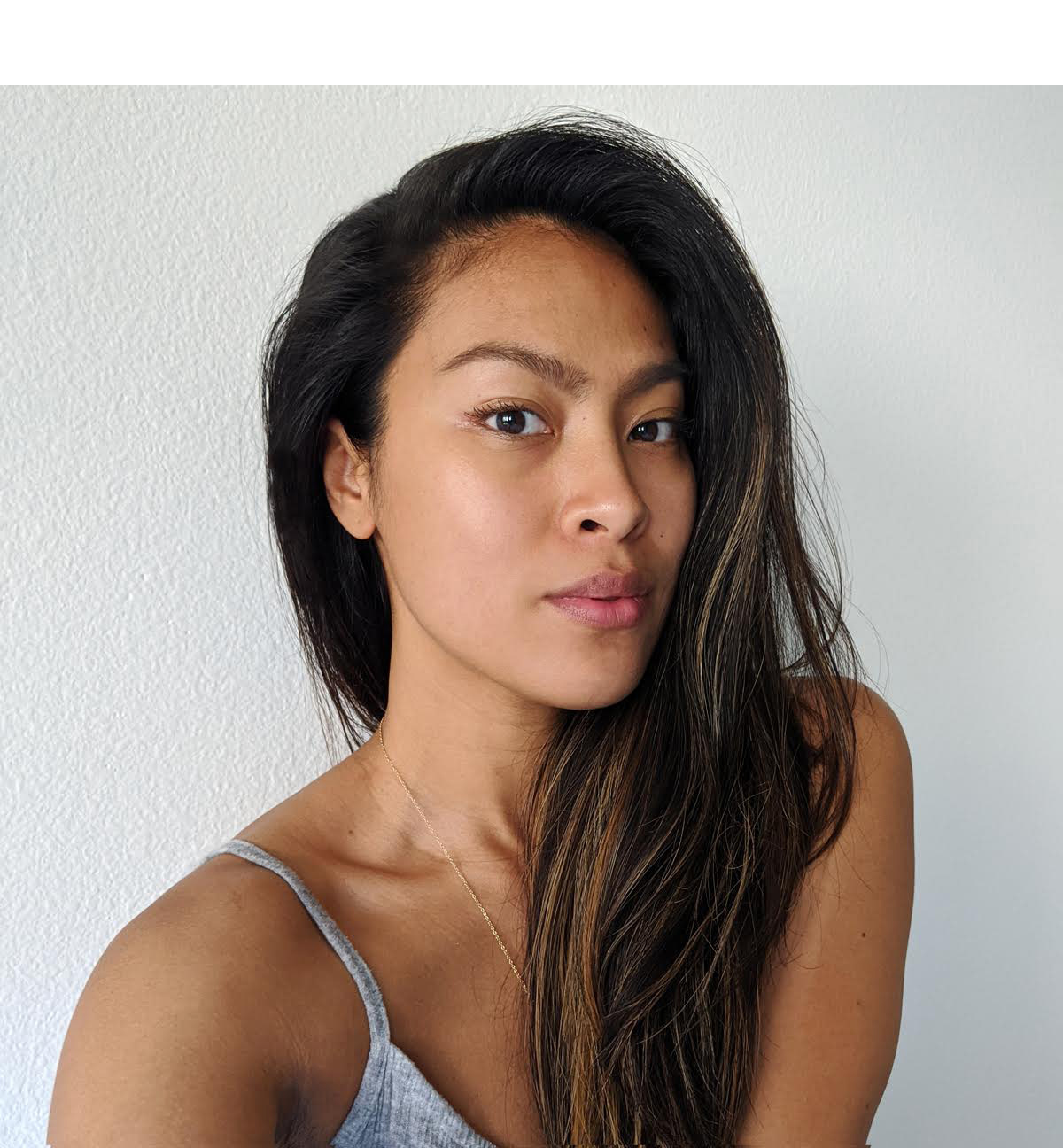 Laydiana Chiv is a talented Art Director, Graphic Designer, and Blogger from Montreal, Canada. She is a spirited individual who is gifted at creating different designs, including 3D, packaging. Her enthusiasm, passion, and creativity make her a rare gem in her industry.
As a child, Laydiana was often seen playing video games and creating different artworks and designs for fun. She expressed herself through art. It's no wonder she decided to pursue graphics design at Marie-Victorin college.
She started her career as a graphic designer in 2006 when she got her first job at Joshua Perets. However, her desire to learn and improve her skills got her gigs with other fashion houses such as L.A.M.B. by Gwen Stefani, CO+CO by Coco Rocha, K.A.R.V. and Point Zero. 
Her zeal to keep exploring made her specialize her expertise in toy packaging. The experience was great because she got to work with cool toy brands like Pokémon, Halo, Call of Duty, Barbie, Teenage Mutant Ninja Turtles, and Destiny. 
Presently, Laydiana is a Senior Packaging Designer of Mattel Inc., an American multinational toy manufacturing company. She assists her firm in creating packaging designs, website designs, playbooks, and promotional materials. 
In 2016, she designed the packaging for an exclusive item at the San Diego Comic-Con (Mega Construx Kubros x T.M.N.T.). Last year, she won a GD USA award for the Barbie x Jean-Michel Basquiat doll.
Despite her achievements, Laydiana felt she needed to do something outside the corporate world. She now owns a blog and a personal site where she share her love for travelling, food and fashion and most importantly philanthropy work.
In her free time, she loves to experiment with cooking, play video games and travel. Laydiana believes you are fulfilled when you impact lives by merely doing what you love. 

-----------------------------------------------------------------------------------------
Laydiana Chiv est une talentueuse directrice artistique, graphiste et blogueuse de Montréal, Canada. C'est une personne spirituelle qui est douée pour créer différents modèles, y compris des emballages 3D. Son enthousiasme, sa passion et sa créativité font d'elle une perle rare dans son industrie.
Enfant, Laydiana était souvent vue en train de jouer à des jeux vidéo et de créer différentes œuvres d'art et designs pour le plaisir. Elle s'est exprimée à travers l'art. Il n'est pas étonnant qu'elle ait décidé de poursuivre la conception graphique au Cégep Marie-Victorin.
Elle a débuté sa carrière en tant que graphiste en 2006 lorsqu'elle a obtenu son premier emploi chez Joshua Perets. Cependant, son désir d'apprendre et d'améliorer ses compétences lui a valu des concerts avec d'autres maisons de mode telles que L.A.M.B. par Gwen Stefani, CO + CO par Coco Rocha, K.A.R.V. et Point Zéro.
Son zèle pour continuer à explorer l'a amenée à se spécialiser dans les emballages de jouets. L'expérience a été formidable car elle a travaillé avec des marques de jouets sympas comme Pokémon, Halo, Call of Duty, Barbie, Teenage Mutant Ninja Turtles et Destiny.
Actuellement, Laydiana est concepteur principal d'emballages de Mattel Inc., une multinationale américaine de fabrication de jouets. Elle aide son entreprise à créer des conceptions d'emballage, des conceptions de sites Web, des playbooks et du matériel promotionnel.
En 2016, elle a conçu le packaging d'un produit exclusif au San Diego Comic-Con (Mega Construx Kubros x T.M.N.T.). L'année dernière, elle a remporté un prix GD USA pour la poupée Barbie x Jean-Michel Basquiat.
Malgré ses réalisations, Laydiana a estimé qu'elle avait besoin de faire quelque chose en dehors du monde de l'entreprise. Elle possède maintenant un blog et un site personnel où elle partage sa passion pour les voyages, la gastronomie,  la mode et surtout le bénévolat.
Pendant son temps libre, elle aime expérimenter la cuisine, jouer à des jeux vidéo et voyager. Laydiana croit que vous êtes épanoui lorsque vous avez un impact sur des vies en faisant simplement ce que vous aimez.