Debuting with three dolls in three very '80s themes – Career Girl Barbie, Workin' Out Barbie, and Dolls' Night Out Barbie – the Barbie Rewind collection includes cassette tape doll stands and VHS-themed packaging for
a fittingly nostalgic touch. Barbie collectors who grew up during that time will recognize elements unique to the era, including one of Barbie doll's greatest '80s hits – clicky bendable legs, which are making a
much-anticipated comeback with this series.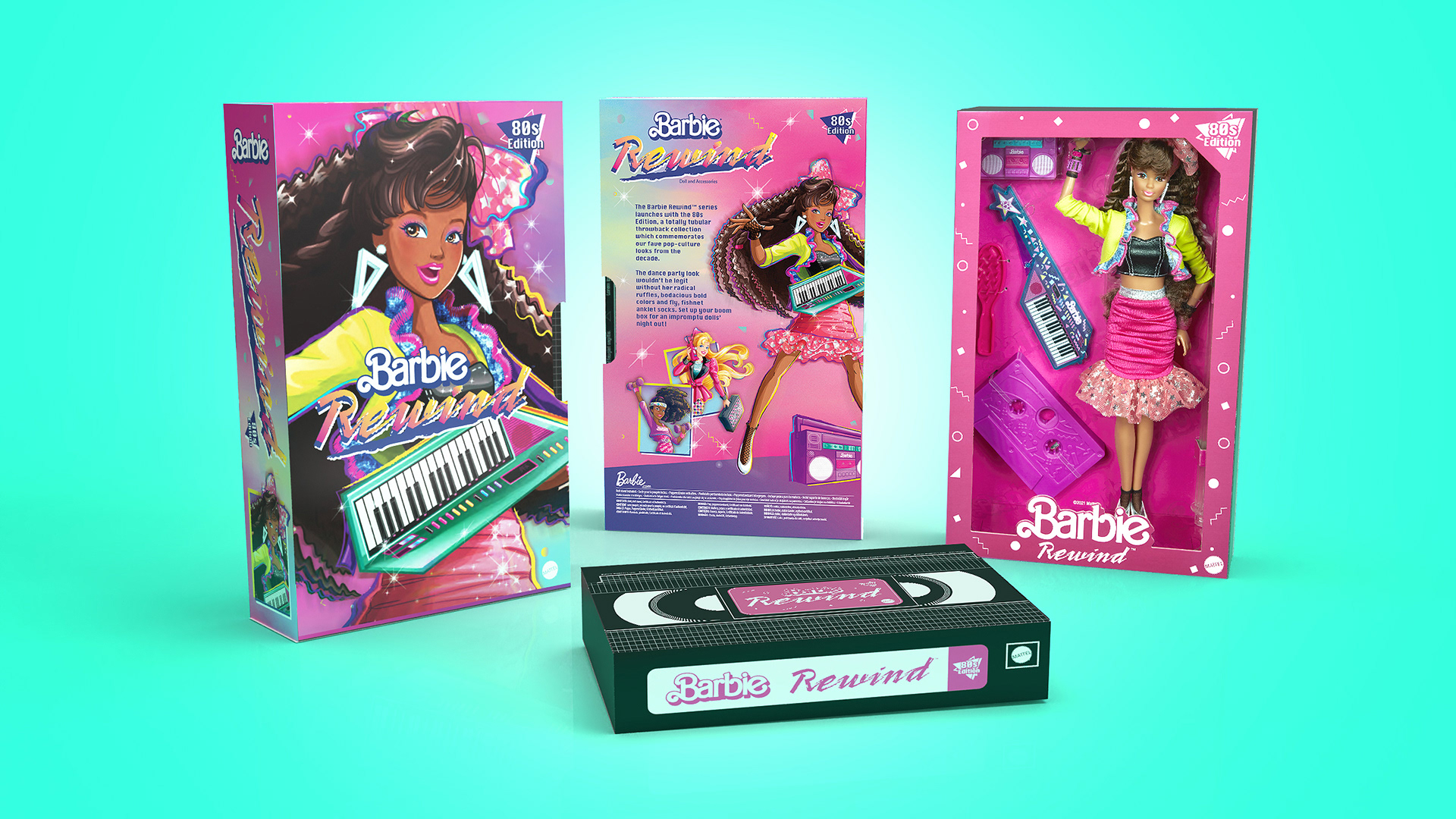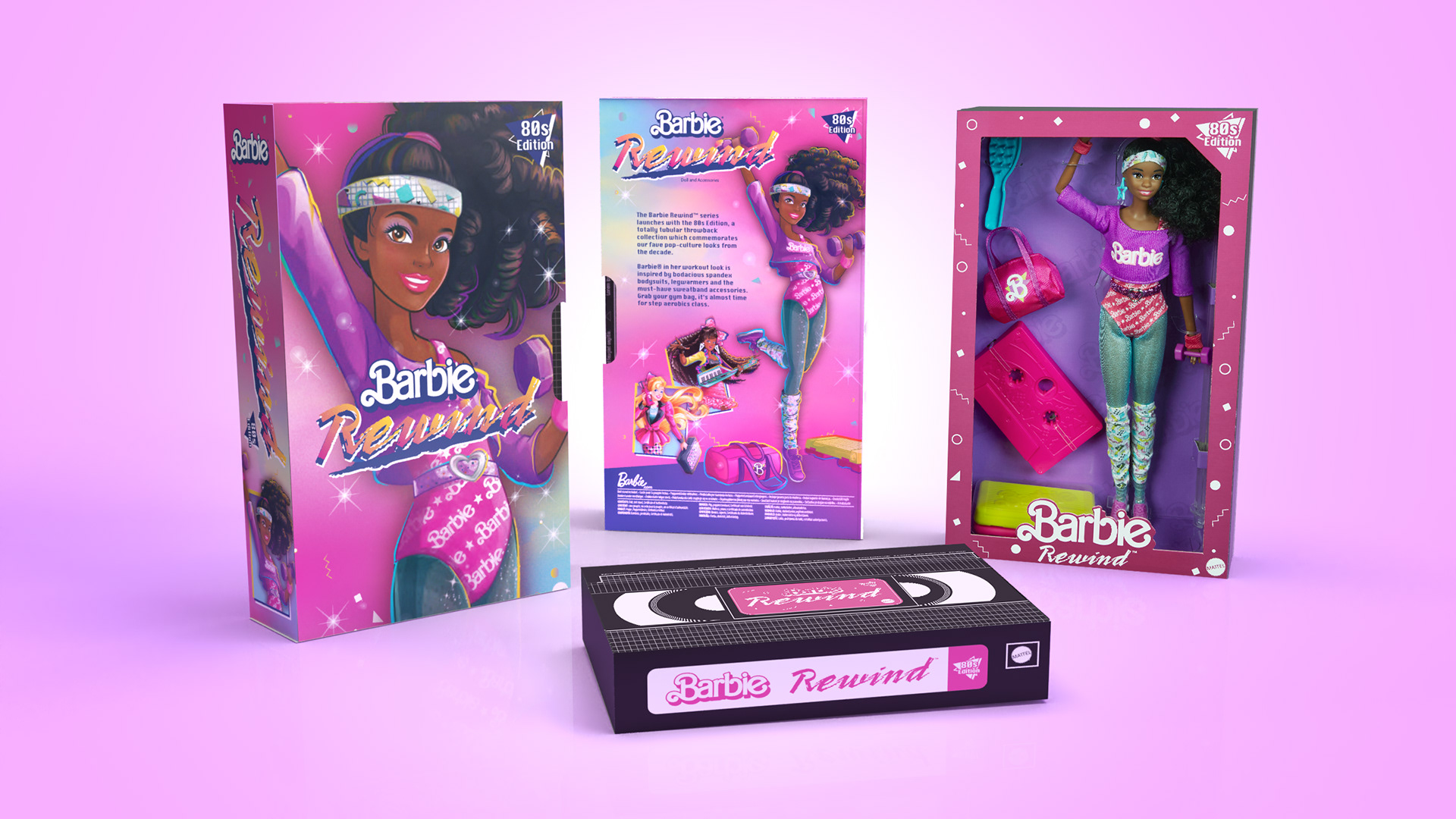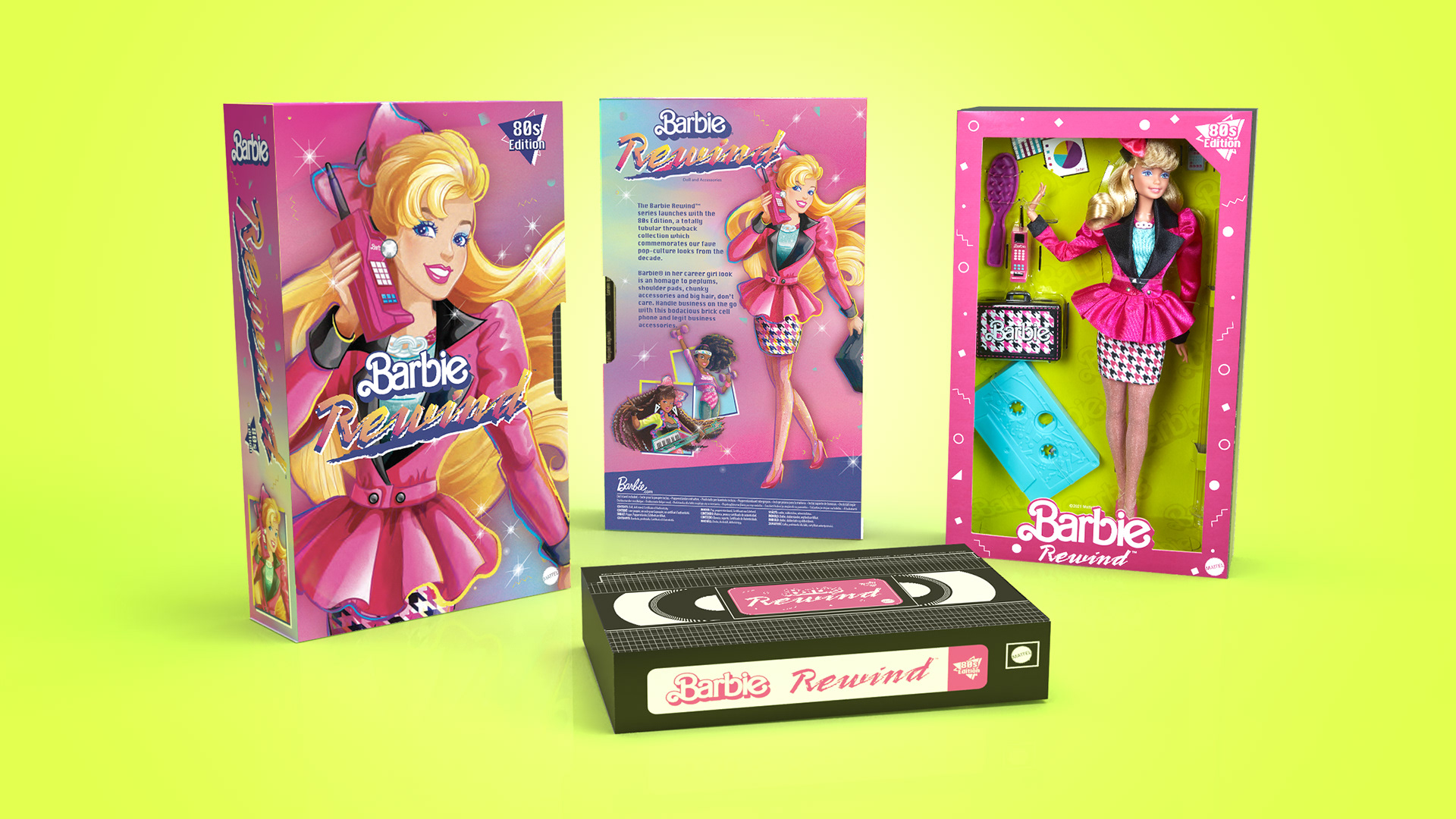 What makes this collection extra special is its unwavering dedication to detail, some of which is seen in the final box design. Senior Packaging Designer Laydiana Chiv found refreshingly creative ways to play up the retro theme. "The first thing that immediately popped in my mind when I heard about the name of the series, 'Rewind Dolls,' was a VHS tape! I wanted the unboxing experience to have an element of surprise for the collector. My solution was the 'VHS Tape' inside the box, as sort of an Easter egg, which hopefully brings back some memories or new discoveries from the past for the younger collectors!"
- 
Mattel Creations
Giving the packaging a complete '80s vibe also meant paying close attention to the color scheme. "I love the fun neon colors and unique graphic effects I was able to create to communicate the retro theme," Laydiana adds. "We know that Barbie collectors love to display their dolls, and so we're giving them two options. One is to keep it fully covered, but still have a beautiful illustration of the doll … and the second one is more traditional by having it in a window box that you remove like an old VHS tape from its case."Laydiana and the packaging team really nailed it! When she showed her concept, everyone was screaming with excitement," remembers Javier. "The packaging screams 1980!"
- 
Mattel Creations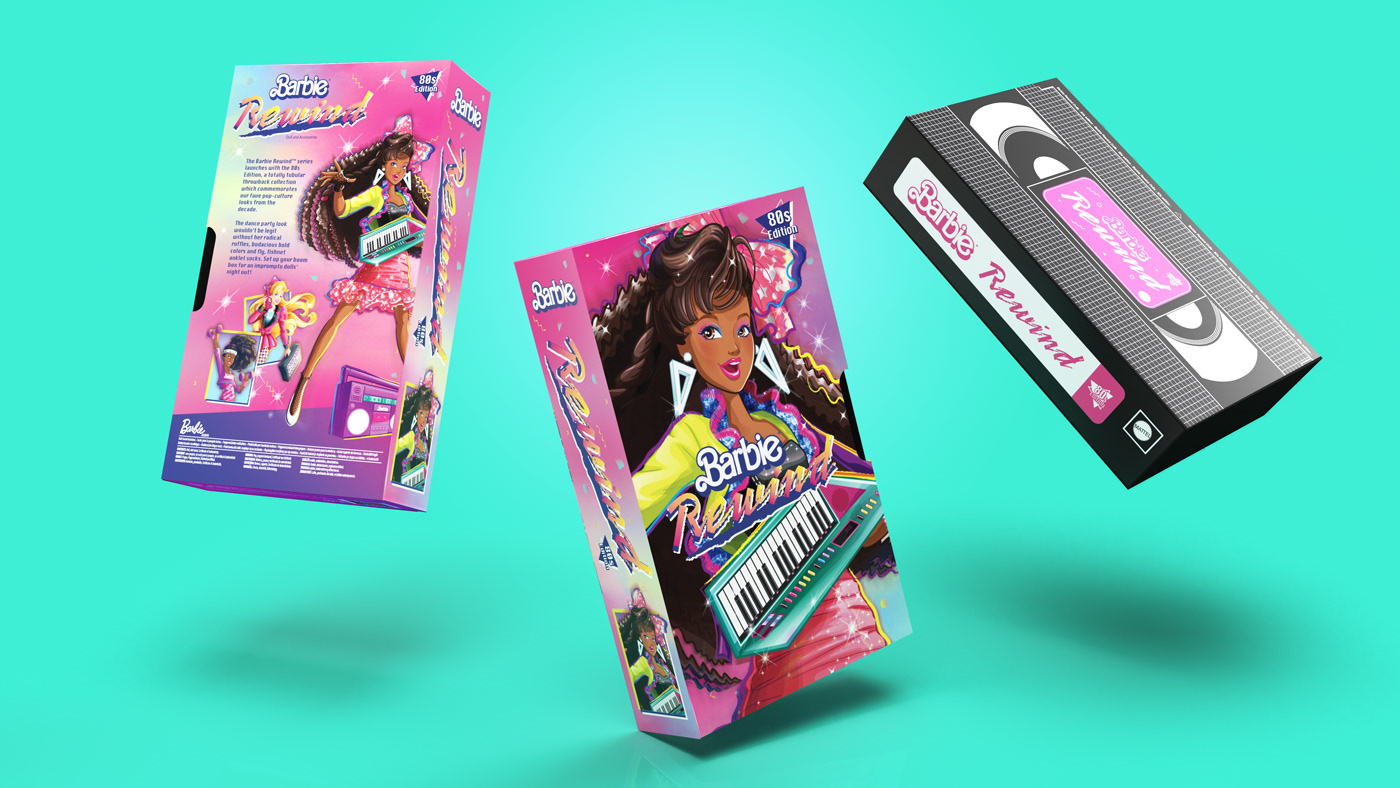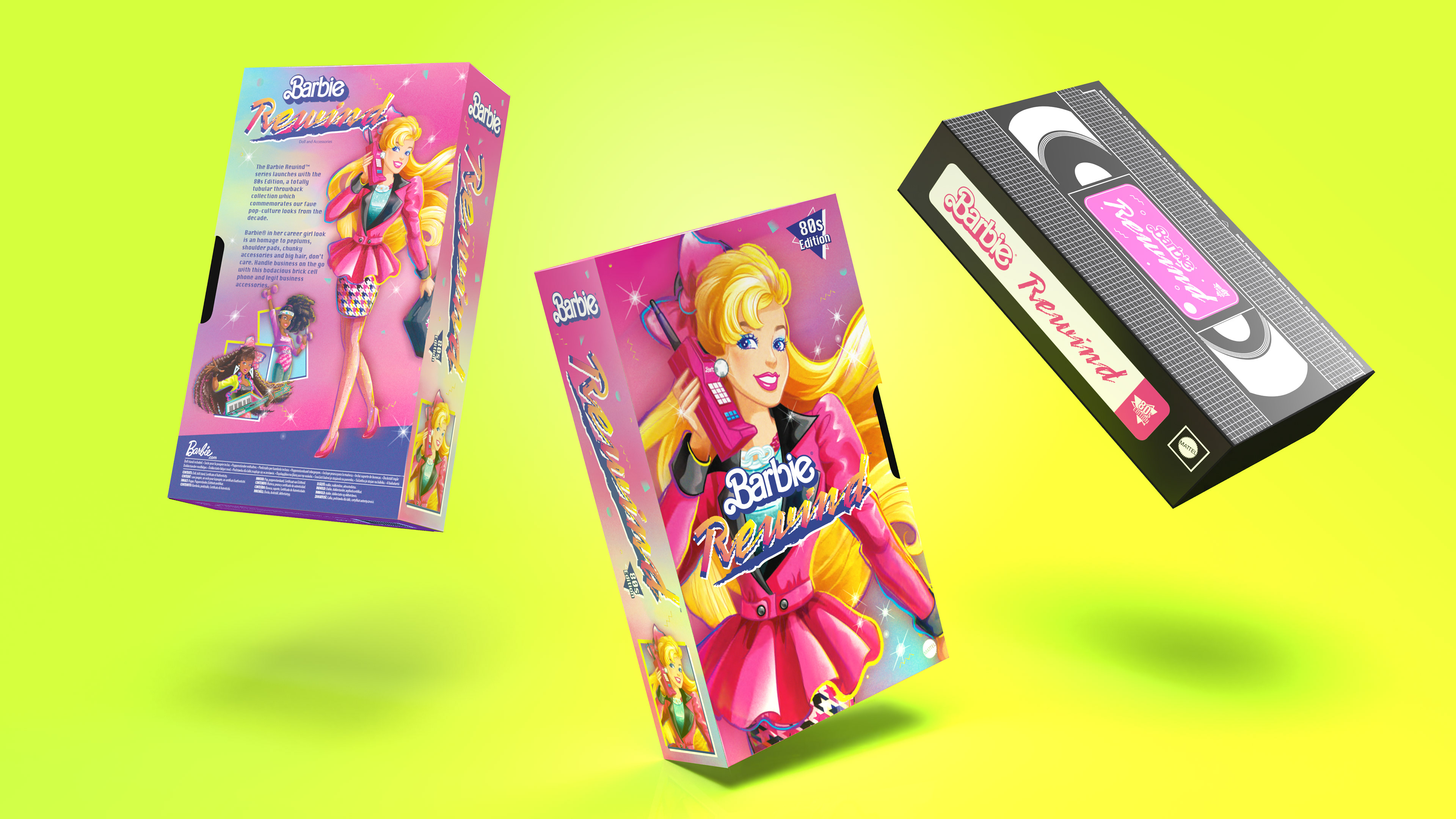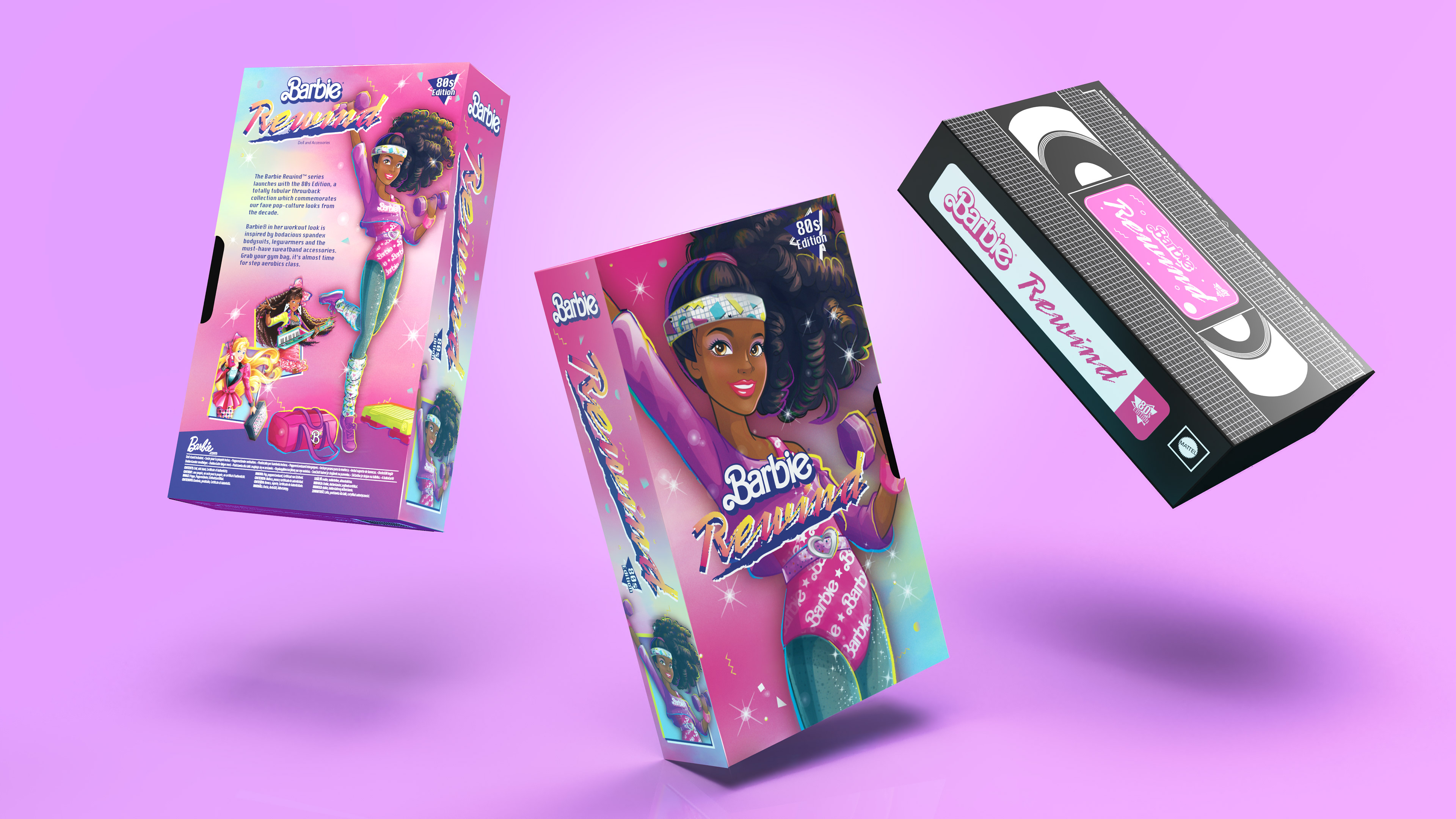 Sr. Packaging Designer: Laydiana Chiv 
Sr. Package Engineer: Kambiz Betaharon
Lead Product Designer: Javier Meabe
Lead Copywriter: Eleanor Oliver
Manager Creative Operations: Patty Serafin
Director Package Design: Suzanna Lakatos
 Sr. Vice President Design: Kim Culmone


© 2021 Mattel. All Rights Reserved